Passive Income Streams You Can Implement in 24 Hours
The Passive Income Retreat
Denver, Colorado
October 11 - 13, 2023
Access is Power!
You're great at making money. But are you just as good at investing your hard earned money? Are you looking for a more passive investment strategy to get you to the next level? When's the last time you thought about asset protection or how to track your assets? Come to this exclusive event for top entrepreneurs.
The purpose of our mastermind is to challenge us to become better investors. We explore strategies to grow our passive income, reduce taxes, and network with other eight & nine figure entrepreneurs. This event is limited to accredited investors only.
Let's Focus on Passive Income Streams You Can Implement in 24 Hours
Join us in Denver for an exclusive opportunity to enhance your passive income portfolio with some proven "done for you" models. In just 24 hours, you can jumpstart your journey towards financial independence.
1. Learn from Investment Experts: Our team of seasoned experts will share their extensive knowledge and firsthand experience in generating passive income. Benefit from their insights into a wide range of strategies, investments, and market trends.
2. Network and Collaborate: Connect with like-minded individuals who share your passion for building passive income streams. Engage in valuable networking sessions and participate in mastermind discussions to forge meaningful connections and gain fresh perspectives. Collaborating with peers who share similar goals can open doors to new opportunities and potential partnerships.
3. Take Immediate Action: Our retreat is designed to provide you with practical, actionable strategies that you can put into action within just 24 hours. Get ready to implement these strategies and witness the rapid transformation of your passive income potential.
Don't miss out on this incredible opportunity. Join us in Denver and take a significant step towards securing your financial future.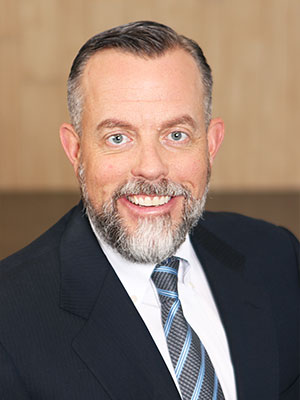 Andrew Howell
Architect behind protecting some of the wealthiest estates in the US. He's the go to attorney for high net worth individuals wanting to ensure their legacy is preserved.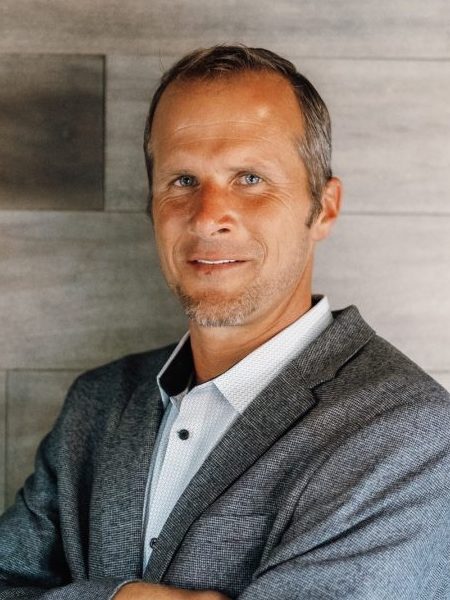 Dave Zook
Has acquired more than $100M worth of real estate in 12 years. Learn more about Dave Zook.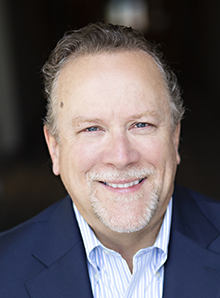 Bob Fraser
Co-founder of Aspen Funds and co-host of the Invest Like a Billionaire podcast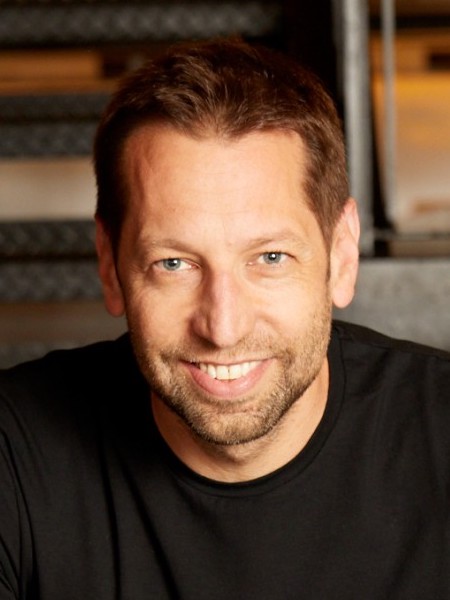 Litan Yahav
Co-Founder & CEO at Vyzer, a secure, automated, online investment portfolio tracking and wealth management solution.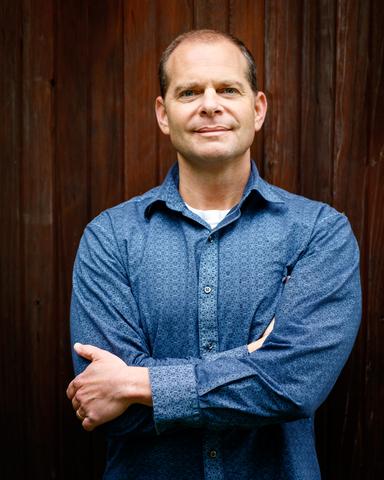 Scott Meyers
The Nation's Leading Expert in the self-storage business. An expert at teaching others about the business and how to avoid mistakes.
Learn more about Scott Meyers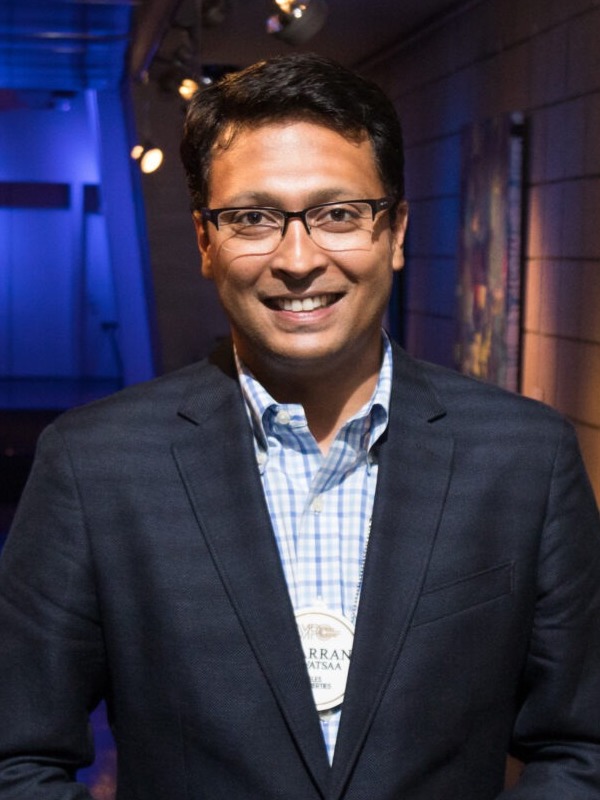 Sharran Srivatsaa
4x Inc. 500 Entrepreneur with 5 exits in the last 19 years. Learn more about Sharran Srivatsaa.
This is an exclusive event for top entrepreneurs. The purpose of this mastermind is to gain strategies to grow our passive income, reduce taxes, and network with other eight & nine figure entrepreneurs. We will be capping this event at 70 people.
Retreat Schedule
Wednesday, 10/11 - Member Day
Breakfast
Experience
Lunch
Work Session
Dinner
Thursday, 10/12
8:00 am - 9:00 am | Breakfast
9:00 am - 11:45 am | Morning Sessions
11:45 am-1:00 pm | Lunch
1:00 pm - 5:00 pm | Afternoon Sessions
6:30 pm | Dinner Onsite
Friday, 10/13
8:00 am - 9:00 am | Breakfast
9:00 am - 9:30 am | Set the Stage
9:30 am - 10:30 am | Final Session
10:30 am - 10:45 am | Break
10:45 am - 11:30 am | Implementation Strategies with Sharran Srivatsaa
11:30 am - 12:00 pm | Closing
Cost:
Current Member | $1,797
Current Member + Spouse | $2,497
Guest | $2,797
Guest + Spouse | $3,547
Accommodations
The retreat will be held at the Halcyon Hotel in Cherry Creek. Cherry Creek is a walkable neighborhood near downtown Denver, and offers visitors world-renowned dining options, ultra-chic shopping, and a variety of galleries. Like the rest of Colorado, Cherry Creek has no shortage of outdoor activities including the Cherry Creek Trail, scenic bike path, and nearby Washington Park on Smith Lake where you can rent paddleboards. The hotel is approximately 40 minutes from Denver International Airport.
Members - Plan to arrive on Tuesday night so you are ready for Member's Day on Wednesday. We're finalizing plans for our day together and you don't want to miss it.

Guests - Plan to arrive on Wednesday night so you are ready to go on Thursday morning. We'll have breakfast available before our session starts at 9:00.
We've negotiated a great deal at The Halcyon Hotel in Cherry Creek where our event will be held. Not only do we have a fantastic group rate, including waived resort fees, but you also have the opportunity to extend your trip 3 days before or after our event for the same, amazing rate. Our rates are guaranteed until September 1, 2023, so book your room now. You can reserve your room
HERE
.
Denver International Airport
You don't need a car while you are with us, but are welcome to rent one if you are more comfortable with having a vehicle. We will arrange transportation to any events as needed.


No worries, this is the best part about coming to the live event. There are networking and small group opportunities, so you will quickly get to know current MasterMind members and guests.
We welcome, and in fact, encourage guests, spouses or partners to join you for the Passive Income Retreat. Our members and guests have found great value in having their spouse or business partner attend with them. If you plan to bring a spouse, guest, or partner with you who will attend the meetings, join us for meals, or any of the experiences, we ask that you register them for the event. We have pricing for you or you and a guest.
If you would like to talk to someone about what to expect at the event, feel free to email
amy@wealthwihtoutwallstreet.com
or call her at 205-453-7240 and she will be happy to help.
Learn More About Our Speakers
Andrew Howell,

is a leader at the forefront of responding to the industry-wide shift in estate planning resulting from client demand for a more holistic approach to wealth transfer. He assists his ultra-high net worth clientele in creating dynamic estate plans, focusing on what they can do to increase harmony and purpose in their planning. His writing has been featured in the May 2017 issue of Trusts and Estates Magazine. He is also the co-author of Entrusted: Building a Legacy That Lasts, which features seven core disciplines of successful wealth transfer of high-net-worth families going back hundreds of years. He recently finished co-authoring a follow-up book Riveted: 44 Values That Change the World. Entrusted has been very well received by the estate planning community and has led to recent speaking engagements to attorneys on the future of estate planning.


---

Over the last 20+ years Justin Roethlingschoefer has worked with Stanley Cup Champions, NHL MVPs, Super Bowl Champions, Olympians, 8, 9, and 10 figure entrepreneurs and fortune 500 companies. After completing his MS in Sport Performance and Human Biology, Justin sought out post graduate work in functional medicine. He has worked as a Performance Director in the NHL & NCAA, and founded a private camp for professional hockey players focusing on healing them from the inside out. He is an Amazon best selling author for his books: Intent, Blueprint, and the Own It Manual. They focused on peak performance, human optimization, and applying data and testing to create personalized blueprints.Justin's knack for making the complex simple is among the best in the performance industry. Nobody takes the latest research on nutrition, training, and recovery, and packages it into digestible, systematic and applicable steps, particular within the Outer Energy team with Own It Coaching.


---

Sief Khafagi is an ex techie turned real estate investor who has helped thousands diversify into real estate after spending nearly 5 years at Facebook where he built the 2nd largest engineering organization across the world. Today, he's the founder of Techvestor, which helps accredited real estate investors and busy professionals passively invest in the emerging asset class of short term rentals (aka Airbnbs) with a focus on higher than average cash flows and lifestyle by design. Investors can invest as little as $25,000, get all the benefits like cash flow, tax benefits and more, without doing any of the work. But this isn't your average real estate investment company. Techvestor built it's own proprietary sourcing technology where they can underwrite over 100,000 properties a month and acquire the best ones for their investors. They're also advised and led by folks from place like AirDNA, Realtor.com, Apple, Facebook and D R Horton. Techvestor is fresh off a $37m first year of funding from investors and is actively raising capital for it's 2nd portfolio as they become one of the leaders in institutionalizing the asset class of short term rentals. You're invited to learn more at techvestor.com.


---

Bob Fraser

i

s a finance and technology executive with over 20 years of experience who is passionate about educating others about alternative investments. In 2012, he co-founded Aspen Funds, a fund management company focused on alternative investments, where he is responsible for financial management, portfolio modeling, as well as systems and processes. Fraser is the co-host of the Invest Like a Billionaire podcast where he joins his son, Ben, and Aspen co-founder Jim Maffuccio, to dive into the world of alternative investments and economic trends. The goal is to empower others looking to explore less volatile investment opportunities improving their portfolio's performance and enabling them to become more financially secure.A Magna Cum Laude U.C. Berkeley computer scientist, Fraser has also been honored with an Entrepreneur of the Year Award. Since 2002 Fraser has founded and served on several non-profit organizations' boards of directors and as CFO. Fraser has also been involved in a number of entrepreneurial initiatives, including book publishing, financial consulting, and being an investment fund managing member.

---

Litan Yahav is the Co-Founder & CEO at Vyzer, a secure, automated, online investment portfolio tracking and wealth management solution. Litan also co-founded Segoma, a revolutionary diamond display technology he and his co-founder eventually sold. Connect with Litan Yahav: Website - https://vyzer.co/

---

Scott Meyers

is known as the Nation's Leading Expert in the self-storage business. He has been the architect of dozens of extremely successful real estate transactions since he began his real estate career in 1993. What separates him from everyone else is that he learns from his missteps, pays attention to his mistakes, and doesn't make the same mistake twice. Along the way, he's become an expert at teaching others about the business and how to avoid those same mistakes he's made while investing in self-storage. View his website here.


---

Dave Zook

is a Successful Business Owner and Experienced Real Estate Investor active in the Multi Family space and Resort Community Development. He has Real Estate Holdings in several states and also Overseas. He has Syndicated over $25 Million dollars worth of Real Estate in his career.

He is a Published Author and has been a guest Speaker at the International Business Conference and also on the Real Estate Guys radio show. He and his Wife Susan and 4 children Live in Lancaster County PA.

---

Sharran Srivatsaa is the CEO of Srilo Capital. He is also a 4x Inc. 500 Entrepreneur with 5 exits in the last 19 years. Most recently, Sharran grew Teles Properties by 10x in 5 years to $3.4 Billion in sales and eventually sold the business to Douglas Elliman. Sharran is a former Goldman Sachs and Credit Suisse banker, a sought after keynote speaker, and angel investor. In addition to mentoring CEOs in his ultra-exclusive Legends Program, Sharran also hosts the top-rated podcast "Business School" and is the creator of the wildly-popular 5am Club call for Entrepreneurs.


---

Wealth Without Wall Street's Founder and Partner, Russ Morgan, is known as "The Idea Guy." Russ began his professional career as an investment advisor in 2004 after graduating from Auburn University 4 years earlier. Russ gave up his Certified Financial Planner designation after realizing that financial planning the Wall Street Way was a sham. True freedom comes from having more passive income than monthly expenses. This concept is in direct opposition to the fee hungry model of mutual funds and brokerage accounts. Since 2017, Russ and his co-host Joey Mure have interviewed hundreds of entrepreneurs on their podcast Wealth Without Wall Street. Along the way they have built numerous 7 figure businesses and shared with the world how to do the same. Russ is married with 4 kids and his hobbies are starting new businesses and watching the Atlanta Braves lose again in the playoffs.


---

Joey Mure is a serial entrepreneur, co founding businesses like Wealth Without Wall Street and Wake up In Birmingham. He is the co author of the soon to be released book "Wealth Without Wall Street, 3 steps to freedom through passive income" and the top rated podcast, Wealth Without Wall Street. Joey got his start in the financial world as a mortgage loan originator shortly after graduating from college in 2003. After 11 yrs in the industry and seeing personal financial success, Joey left to help found Wealth without Wall street in 2014. Joey's true success is found in his marriage of 18 yrs to his wife Jessica and in being the father of 5 beautiful daughters. His hobbies include golf, travel, and reading. Financial freedom for Joey means he can impact the world for Christ in giving, sharing, and spending quality time with his family and others. He lives by the simple idea that to "Trust in the Lord with all your heart, lean not on your own understanding, in all your ways acknowledge Him and he will direct your path." (Proverbs 3:5-6)